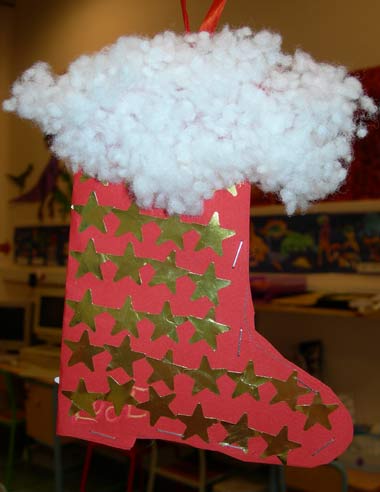 Boots which you can fill
You need : a cardboard stencil in the shape of a boot, red construction paper, gold and silver  felt-tip pens or stickers (for the decoration ) ,cotton, staples .
How to draw the boot shape on the stencils ? Fold a  red construction paper  sheet  into 2 and  draw the boot whith a side of the boot along the fold. Then cut out the boot except along the fold.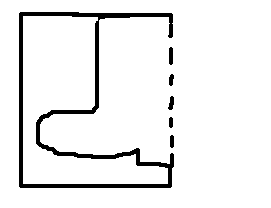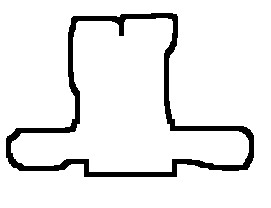 Unfold  and your stencil is ready for the Children to copy on the red construction paper. After cutting the  boot  staple the heel, the foot and the opened side of the boot. Glue on the cotton and  decorate. You can fill the boot with  sweets or gifts.