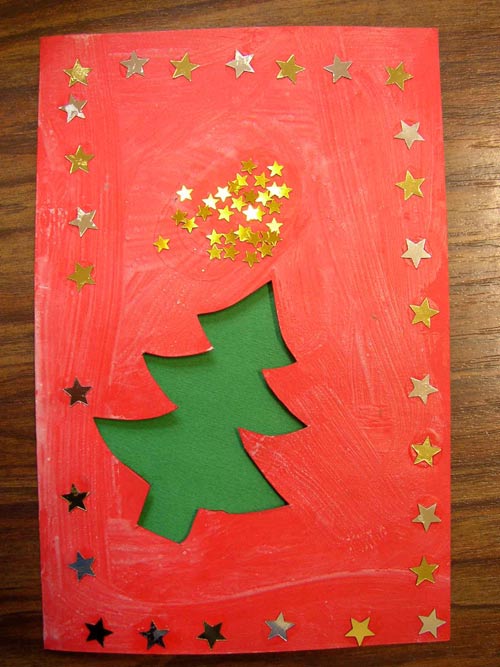 How to make  this card ?
You need: punches of various shapes,bright  stars, red and green construction paper,glue, a cutter.
Cut out the shape of a small Christmas tree, and  stick inside the card a bigger tree, so that the green can be seen behind the small tree.

Decorate with stars.