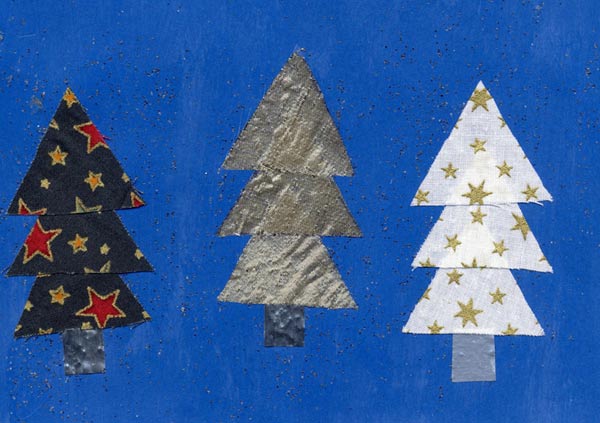 How to make  this card?
You need: fabric, spangles, glue, scissors, blue construction paper

Cut out triangles of fabric, and small rectangles to make the trunks. Put the spangles into the glue and  cover the whole card with the mixture. Set the trunk first, then the triangles starting from the bottom.