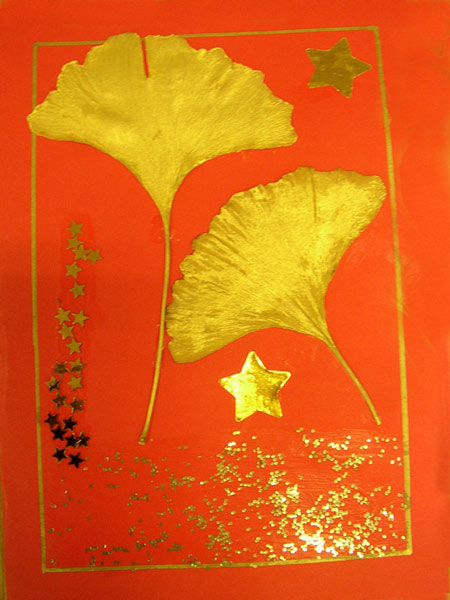 How to make  this card ?
You need: dried leaves (from a ginko in the shown case), spangles, gilded paint, a star shaped punch, a gilded felt-tip pen, small stars, gilded paper.
After collecting the ginko leaves( or leaves of other trees) put them between the pages of a heavy book for at least a fortnight. Dab the leaves with a big brush smeared with the gilded paint.Make a gilded frame with the felt-tip pen. Punch stars out of the gilded paper. Glue all over and stick the leaves, stars and spangles .