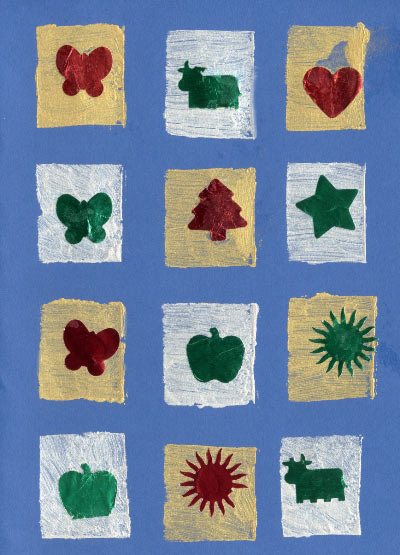 How to make this card ?
You need: various shapes of punches,  red and green glossy paper, gilded and silver paint, blue construction paper, a plastic stencil with  windows, (if you prefer you can use cardboard rectangles cut by the children).
Take a stencil and dab the the silver gilded paint in the windows. Punch out  various shapes and stick them in the windows.