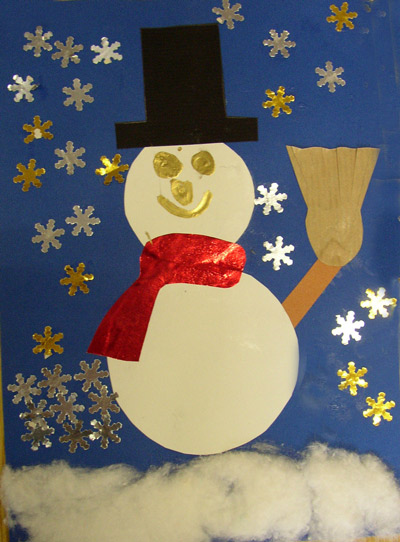 How to make this card ?
You need: 2 stencils for circles, a stencil for the hat,  blue, white and black construction paper, craft paper, brilliant red, gilded and silvered paper sheets, a gilded felt, a punch in shape of a snow flake, cotton .
Let each child draw 2 circles and a hat with the help of the stencils.Stick them together .Let children punch out snow flakes. Cut  the craft paper and glue it, glue also the scarf of the man.Glue on the flakes and the cotton and  draw the face.