Shift the arrow over the small pictures
How to  make this card  ?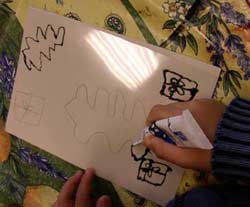 On a transparent sheet of plastic  make a drawing with the border lead paint  and  let it dry. Color with the paint for stained glass.Stick on a window or put it on a white background to make the card.